Another week gone.
Basketball, OT and life.
Can you believe it's December?
We got the tree up on Sunday.
Poor tree doesn't look too bad either, for being about 20 some years old.
The weather has been pretty wacky.
Monday we had a high temp of 57* and HUMID.
Was windy too, but that didn't stop Chyann and I from taking a ride.
We started out across the field next door.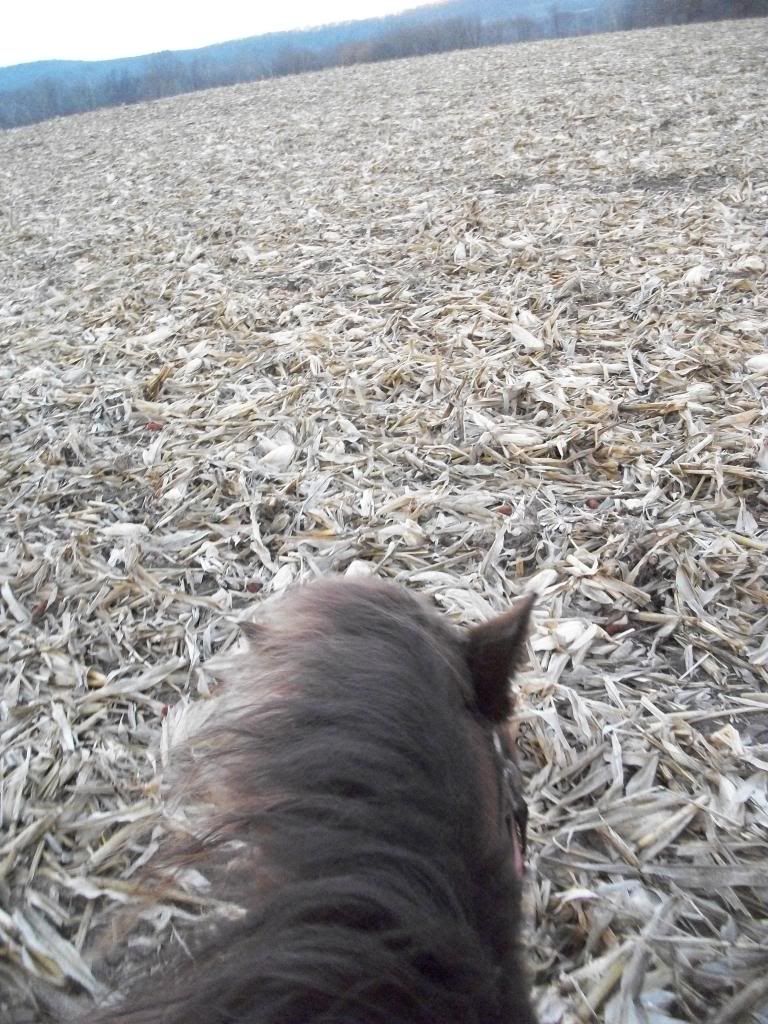 The sun was already starting to set and the cloud formations were pretty cool.
You can see the back of the house in this picture.
The pinks and blues were beautiful - vivid.
Isn't that just amazingl?!?!
We only went out a few miles then turned around and headed back.
These rides with Chyann are the best.
She talks about the most interesting things, she is so smart.
Did I tell you she made a declaration the other day that she is going to be an astrophysics and study black holes?
Imagine that!
She is determined enough to make anything happen if it is what she wants.
I can't believe how fast she is growing up.
Do you see the round bales lined up against the fence?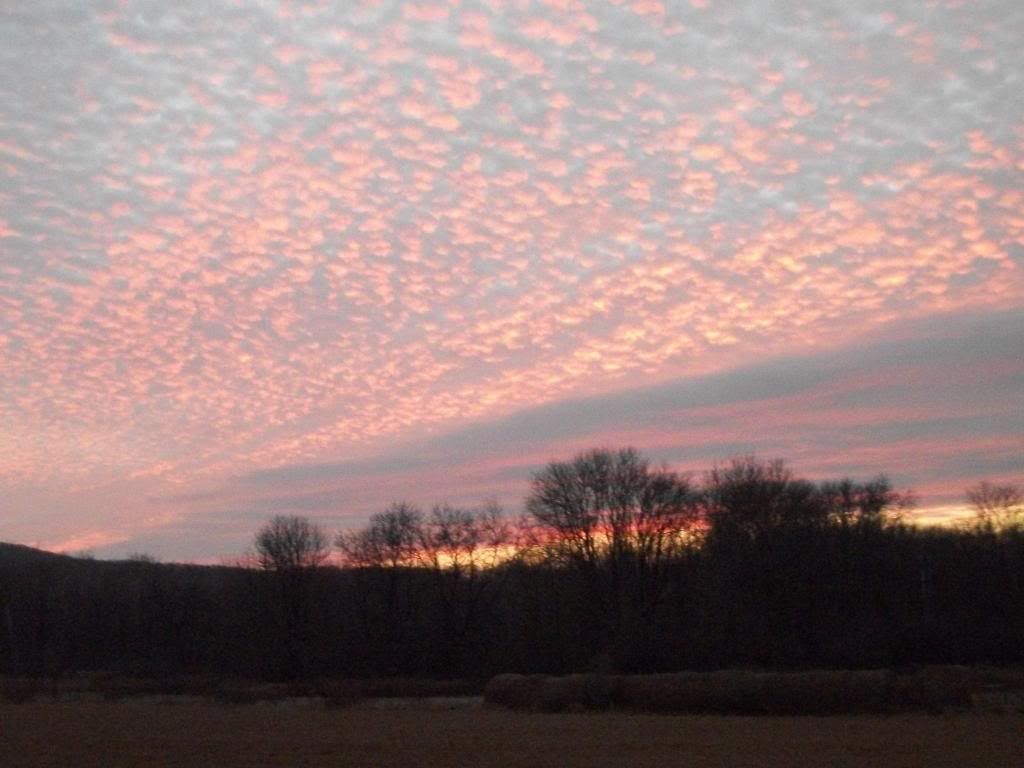 It was plumb dark when we arrived back home.
Was twilight and then dark in the blink of an eye it seemed like.
Jenny did not appreciate being out after dark, she got a little jumpy when we were crossing the field towards home.
Not Scotch tho, he knew we were in the direction of home and always has a bounce to him when headed homeward.
Caden's first basketball tournament is on Saturday at the school.
He is hell on wheels - plays great offense and even better defense.
Can't wait!!
Oh, and yes our wacky weather is just that.
Today only a high temp of 30*, quite a change from only two days ago.
Burrrr.
Have a good one :)