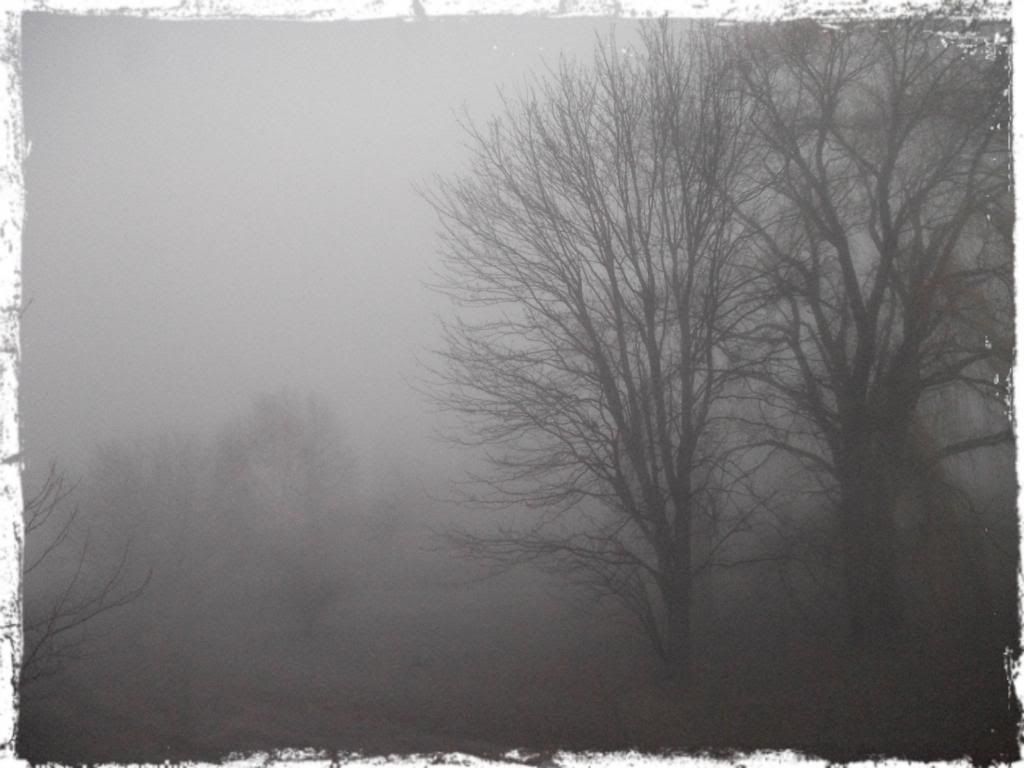 I did it!
Figured out how to move photos from the new place to here FOR FREE!
HA!
Incredible how foggy it was the other morning.
Reminds me of when I lived in AK and worked for PenAir.
St. George Island
(think Deadliest Catch) was one of our destinations and the agent there always said the fog was like "soup".
I think this is the kind of fog she was talking about - thick and heavy.
For more pictures of St George Island , go
here
.
We had a very nice Thanksgiving.
Second year in a row that I've hung laundry out, if you can believe that.
Tons of food, drink and games - football too.
Left the house at 630a this today for a little black Friday shopping.
We'd never went before and to be honest, probably wont go again.
Sure there were some good deals, but nothing I/we really needed.
We hit Kohls, Target, the mall - Sears, Yonkers, JCPennys, Old Navy, Macy's and all the little shops in between. Then KMart, Farm Fleet, Aldi and Walmart.
The crowds weren't too bad.
The longest lines were for the bathrooms.
One of Chyann's friends started shopping last night at 8p and stated heading for home 9a.
What in the world they were doing for all that time I have no idea.
Because I'm sure we went to the same stores they did and it sure didn't take us that long.
If you can possibly imagine yesterday's high temp was 64*.
Today's high temp was 25*!!
HOLY COW what a change!
BURRRRRRR!!
Windy and snowy too!
Winter has definitely announced I'M HERE!
Alright, I'm off to heat up some leftovers.
Until tomorrow :)