Saturday.
I must say how good it is not to have to sit on my ass for 8+ hours a day.
Back, hips, knees and hands are feeling like new!
Potato's to be pealed? Pass'em my way - these hands are ready.
Sit and watch a movie with the kids and not be in agony? Yep, hit play.
Browse the internet and goof with the new photo thing? Yep, kinda fun again when you aren't chained to the machine.
I'm liking this sleeping in too.
Didn't do much that I didn't want to do today.
Cooked, did laundry and read my book - Buried Prey by John Sandford.
Went out and took pictures of they guys doing wood.
Yes, for the first time in a long while I did not participate in that exciting activity.
This photo editing thing is pretty neat.
I've not bothered with it previously (you are probably saying no kidding - it's about time).
Fiddled a bit with this picture I took of Colton.
Not much really.
Just cropped, a border and auto correct for the color.
Sure was a gray and gloomy day.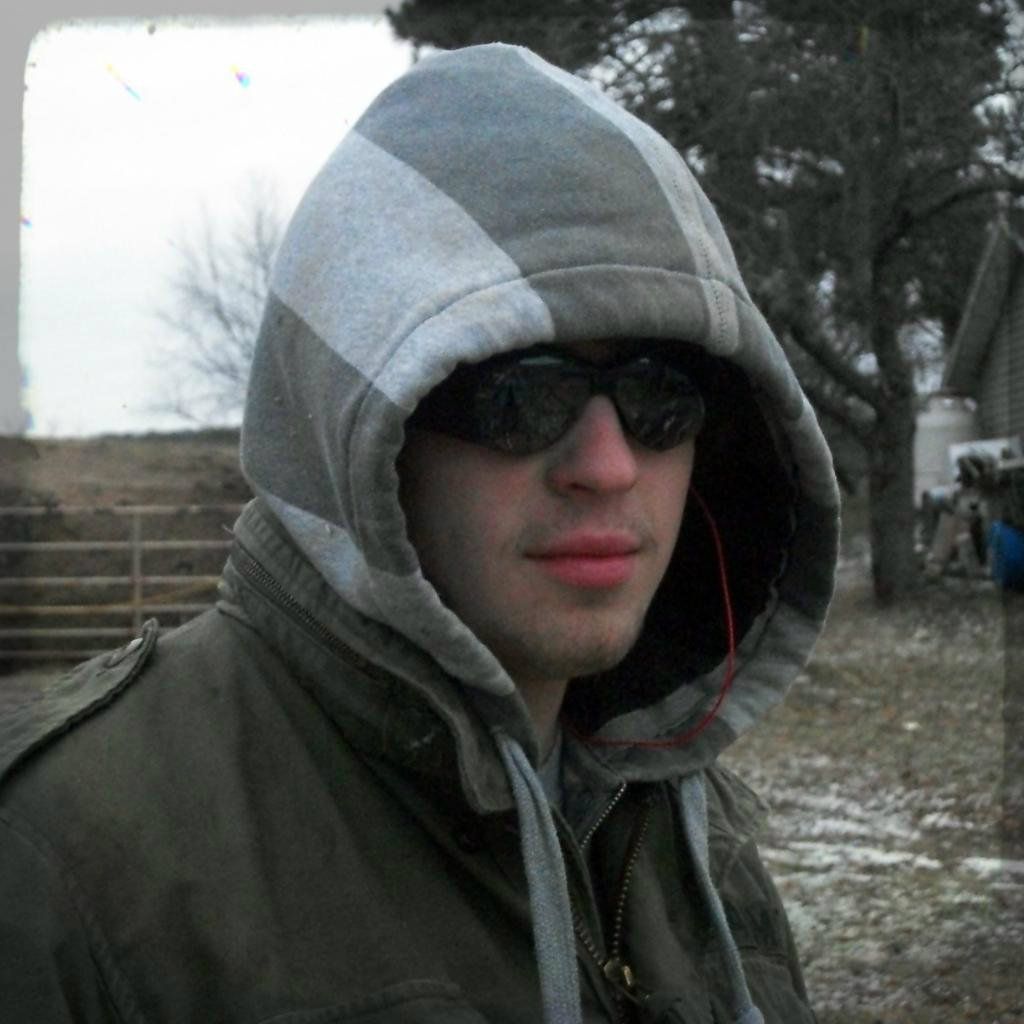 And this one of Chyann, Scotch and Jenny - I just cropped and hit auto correct for color.
Chyann just can't go a day without riding.
I didn't feel like riding cuz damn it was cold, only about 24* and a bit breezy.
Read my book instead.
So her big idea was to pony Jenny with Scotch to work them both.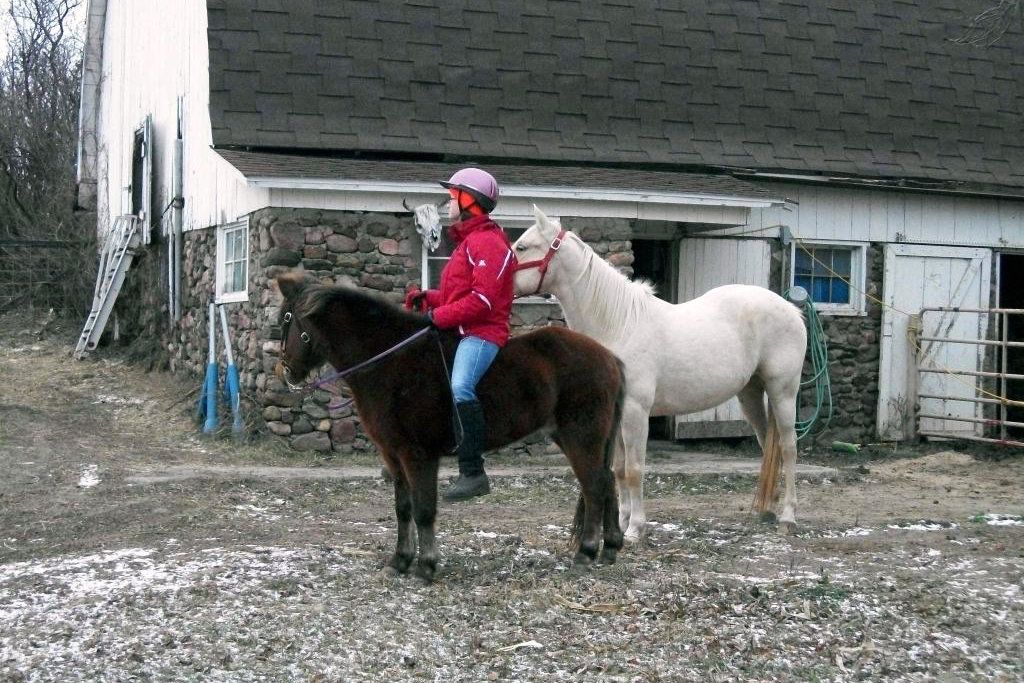 Pretty cool all the facets of a picture you can manipulate with the touch of a button.
Caden has a friend over and they have discovered Batman for the WII.
Suppose they'll be occupied all night with that.
Back to my book.
Have a nice evening.